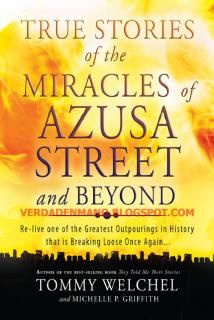 The book is a simple collection of stories introducing you to people who lived during the revival: Sister Dundee,Sister Carney, Brother Seymour, Brother Sines, Sister Laura,Brother Christhoper. Stories of teeth growing back, hearing returned, sight restored. Truly the Glory of God was there. During the revival,
Tommy Welchel was privileged to live among the witnesses and participants of the great outpouring of the Holy Spirit on Azusa street.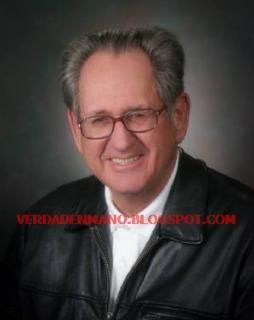 Tommy Welchel
This book is simply written and yet every word packs power. Page after page recounts the miracles and the way in which they completely changed the lives of all involved. Many thousands of people were healed and then became involved in the ministry. There was not doubt in anyones mind that these miracles would not happen. The book recounts living proof that God still performs miracles today. As the cover blurb says, this brings the book of Acts into the present day and this it does. There is power in the Holy Spirit and God wants to use the Spirit to heal people and to see the saved.
I absolutely enjoyed this book. It is an easy choice for anyone wanting to build faith in Christ for the supernatural on their lives. This was the Genesis of the Charismatic movement as we know it today. Tommy Welchel and Michelle Griffith capture the excitement and enthusiasm of the miraculous mighty works of God during this unique time in the history of the Church, times like the event recorded in the second chapter of Acts.
I recommend this book for anyone studying this amazing time in church history or as a gift to someone learning or new in the church. Excellent book,
We need a revival to move across the land like this to bring people back to God now!.



Disclaimer;***I was given a copy of this publication from the publisher
in exchange for my honest opinion.***