I just finished reading the book "Lord Change Me" by pastor James McDonald.This was my first book from pastor McDonald and I really like it.
MacDonald
is the Founding and Senior
Pastor
of Harvest Bible Chapel in Chicago.
The book impressed me because have

a easy way to understand all what the author want us to learn and change things in our lives that need changes.


The book has three main steps or section where McDonald
explains
all the content of the message, number one ; The preparation for the change, Two; The process to change, Three; The power of change.
Like every human being in a modern world , I have been struggling with some issues
in
my personal life and this book definitely help me to start a change. If you're serious about changing your life and you need a help, this book will help you to start and achieve your goal. If you are dealing with issues in your life and you want a close encounter with God this book is for you. Of course you need to have repentance, confession, and submission to the work of the Holy Spirit and the Bible,
the word
of God to start your big change. On my list pastor McDonald
has
five stars!.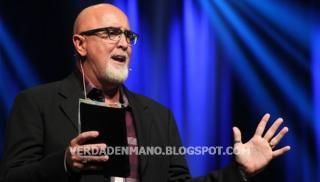 About the Author
JAMES MACDONALD

is the founding and senior pastor of Harvest Bible Chapel in Rolling Meadows, Illinois. Pastor MacDonald has written many books, including

Lord, Change My Attitude

,

When Life is Hard

, and

Gripped by the Greatness of God

. Pastor MacDonald's teaching can be heard on

Walk in the Word

, a daily radio program heard on outlets across North America. Pastor MacDonald and his wife, Kathy, have three children and reside in the northwest suburbs of Chicago.
Disclaimer;***I was given a copy of this publication from the publisher

in exchange for my honest opinion.***